Full & Slim Diet Drink Review
Find Out If The

New Weight Loss Drink

Can Help You Lose a Stone in 6 Weeks…..
The New Glucomannan drink is now on sale in Britain, after being featured in one of UK's popular newspapers- The Daily Mail
What is Full & Slim Diet Drink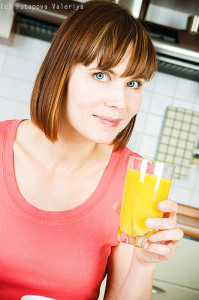 Full and Slim has broadcast as a delicious refreshing drink that will help dieters lose weight by mimicking the properties of a gastric band.
It acts as an appetite suppressant creates a feeling of "fullness" which cut your appetite and prevents overeating. This means you will have the upper hand over your cravings and hunger.
Appetite Suppressants have been shown to be extremely effective in helping people stick to their dieting by eating less.
According to the manufacturer,  approximately 70% out of 500 women who took the drink before each meal lost over a stone in weight over a period of six weeks. Even without diet or any exercise, some women lost up to 3lbs  a week.
So, it just that simple! One sachet of Full & Slim with a glass of water 30 mins before you eat will help you lose 12lbs in a month? Let's take a closer look at these bold claims.
Full & Slim Diet Drink Ingredients
Full & Slim Glucomannan Drink includes two active ingredients.
L-carnitine is an anmino acid, which plays an important role in the body's fat metabolism process to maximize fat burning effects. The main purpose is to scientifically body fat into energy.
Glucomannan is a dietary fiber that is derived from the root of the Konjac plant. It swells up in the stomach to form a gel like substance that gives the feeling of being full.
This what help fight food cravings that will ruin your weight loss progress by slowing the process of digestion. Additionally, Glucomannan supports healthy cholesterol levels, control blood sugar control and prevent type 2 diabetes.
In recent clinical study has shown many volunteers were given 4g of glucomannan every day for five weeks, which documented a 5.1 % reduction in overall body weight, 5.54 % drop in their body mass index and 14 % in their cholesterol levels.
Does Full & Slim Diet Drink Really Work?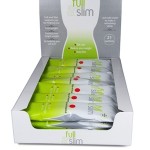 If you want the honest truth, Full & Slim contain two ingredients that have been commonly used in other popular weight loss products. It's nothing revolutionary about this weight loss drink.
Based on clinical studies of Glucomannan & L-carnitine Full & Slim does have the potential to show effective weight loss results.
Although Full & Slim is still a new slimming drink on the market, it is unclear if it actual works or any side-effects associated with this formula.
Where To Buy Full & Slim Diet Drink
Currently, Full & Slim can only be purchased through fullandslim.co.uk, the company's official website. And soon will be available to UK consumers at high street stores such as Boots.
Full & Slim costs £28.95 for a week supply and £115.80 per month, which is very pricey.
Full & Slim Diet Alternative –

Adiphene 5 in 1 Weight Loss Supplement
We recommend Adiphene as a much better alternative to Full & Slim Diet Drink.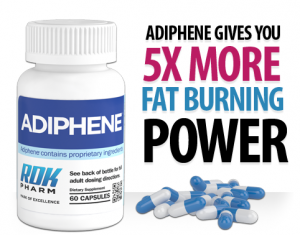 Adiphene is a natural weight loss supplement that contains 12 powerful ingredients such as Chitosan extract, Glucomannan, and Chromium picolinate.
Adiphene combines the power of a fat burner and fat binder along with it strong appetite suppression properties to attack weight loss from different angles.
Adiphene contains the same active ingredient Glucomannan mention above, which has been clinically proven to be a powerful appetite suppressant. It is very effective in speeding up the body's metabolism, suppressing appetite and improving energy levels.
With positive user reviews, real testimonials, media attention and scientific backed evidence, there is no doubt that Adiphene is an efficient weight loss formula. You can lose weight safely without any reported side effects.
Dieters can buy Adiphene without a prescription, which comes with a no hassle 30-day money back guarantee.
Take advantage of Adiphene SPECIAL OFFER and receive 1 bottle FREE when you order 3 bottles! While supplies last, Buy Adiphene
Click Here to Read Adiphene Review